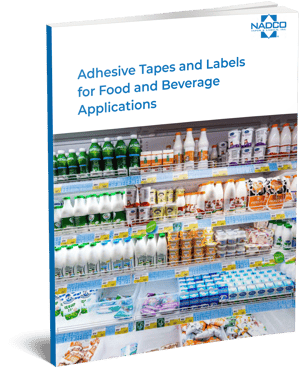 Adhesive tapes and labels play a significant role in the food and beverage industry. At NADCO® Tapes & Labels, Inc., we understand the demands and conditions for these applications. With the ability to indicate food tampering attempts, enhance visual appeal, and convey information about the food's composition, adhesive tapes are a great tool for the food and beverage sector.
In our free ebook, we outline the various applications of our food-grade tapes, the many benefits they provide, and the exciting trends we are seeing.
Fill out the form to download your free copy today!