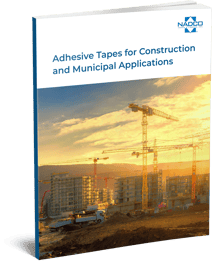 Because of its versatility and reliability, adhesive tape is useful in a number of applications. Ever-advancing adhesive technology opens the door to even more applications, where tapes are valued for being cost-effective and easy to use, particularly when compared to other types of fasteners. In particular, adhesive tape usage is growing in the construction industry and for municipal purposes.
In our free ebook, we focus on adhesive tapes for Construction and Municipal Applications. Learn more about the industry trends and insights.
Fill out the form to download your free copy today!