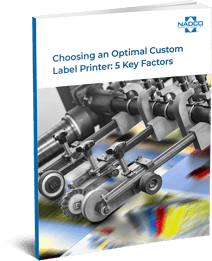 Custom tapes and labels offer a great way to communicate brand identification, instructions, and other information
for manufacturing, advertising, and recreational purposes.
Depending on your particular needs, custom labels can come in a variety of forms. While there are a number of custom label printers on the market, choosing the right company can save you significant time and money.
In our free ebook, we outline the five primary factors you should consider when selecting the best custom label printer for your company.
Fill out the form to download your free copy today!